---
Experience a 90 minute beer tasting in our historical Prague palace from the 12th century, discover the best local artisan beer and enjoy a variety of traditional Czech beer delicacies.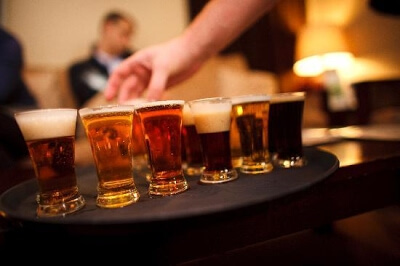 Relax in our beer venue and Enjoy great beers paired with local savory specialities.
Taste 10 samplers of local Czech craft beer (all together cca 2.5 pints)

Experience the fusion of tasting, craftsmanship, and artistry in  sampling, and enjoying diverse beer styles

Explore the unique qualities that make beer a globally cherished and varied beverage

Delight in authentic Czech beer delicacies

Effortlessly appreciate the allure of Czech beer and its global appeal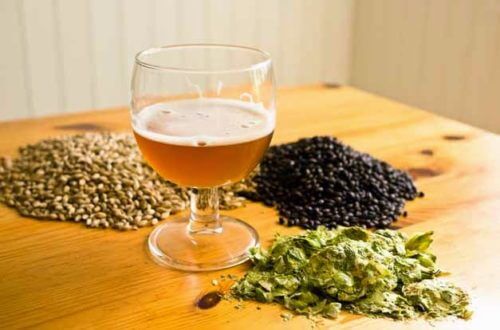 Taste and understand a wide variety of truly remarkable Czech Beers.
Whether you like it high on hops or malt, foamy, creamy, flavoured with cherry, light or dark- simply put: not all beers are created equal, we've got the very best from across Bohemia, and we serve them up to you together with typical savory beer delicacies.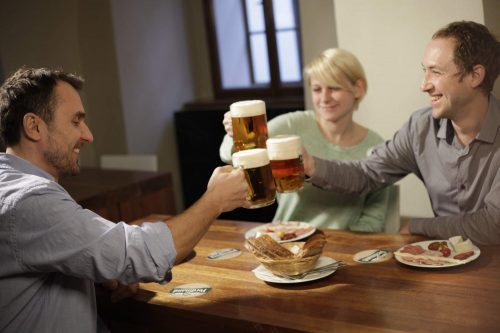 Send your tastebuds on the ultimate craft beer road trip.
Do you know the difference between ales and lagers or stouts and porters? We will explain to you the deffinition of commercial and craft beers, how beer is brewed and how to taste beer. Your guide will shed light on czech brewing traditions that create such a wide and rich variety of our national drink!
If you dot have time for tasting, just come over and have a pint or two. Our craft beer bar and garden is open daily from 2pm till 11pm, together with  our beer collection you can also explore our 900 years old underground palace 

Very special beers deserve a very special venue! Bohemian Craft Beer Tasting takes place in a Palace!
The House of Lords of Kunstat and Podebrady is one of the oldest buildings in Prague. Of Romanesque origins and dating from around 1180, our venue, the palace U kunstatu, is located on a hidden cul-de-sac in the oldest part of the Old Town.